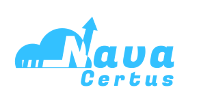 Cloud Migration Done Right
Nava Certus, an all-in-one file and cloud storage migration and synchronization solution, offers support for Dropbox, Google Drive, Amazon S3 and local file systems. As a downloadable solution, Nava Certus has additional benefits over other hosted migration solutions, such as performance and migration integrity. Download a free trial today.
Migrate your files from Windows file system, Dropbox or personal Google Drive, to Google Drive with ease, speed, and flexibility. After the migration, re-purpose your file server hardware or retire it to save costs!
Google Drive (Centralized) destination type migrates the selected source to a centralized (single) Google drive account and preserves the source permissions.
Google Drive (Distributed) destination type migrates the selected source to one or more Google drives while distributing each file to its owner, and replicates the permissions at the destination.
Amazon S3 migration allows you to seamlessly transfer your file server, Dropbox files or files stored in personal Google Drive to Amazon S3, with support for permission mapping and integrity checking.
Dropbox migration allows you to migrate Windows file server, Dropbox files and Google Drive to a centralized Dropbox account.
File system migration allows you to migrate files stored in Google Drive or Dropbox to a network storage, NTFS File System or local storage, meanwhile preserving the source permissions for domain or local users.
Reporting
Informational reports are geared towards all types of users. From simply determining how data was migrated so far, to a full accounting of every single file, we can satisfy any reporting requirement.
Attributes & Hierarchy
Preserves the filesystem hierarchy and permissions of each file. If a user had read access before, he will have read access after the migration. Nava Certus also supports preservation of file modification times.
Security & Integrity
Files are securely moved from your server to Google Drive, without intermediary servers. Cryptographic hashes ensure that the destination content is unaltered.
 Intuitive GUI
Simply download and run the installer. Our intuitive and easy-to-use graphical user interface will allow you to start your migration and move to Google Drive in no time.
Advanced Usage
Feel more comfortable with scripting and automation? Using Nava Certus' integrated Tcl interpreter, you can create migration tasks and monitor your migration in an automated manner.
Free Trial
Fully-functional, time-limited free trial. Migrate up to 1GB for free.
We have used Nava Certus to migrate large amounts of files to Google Drive and it worked perfectly. The tool offers lots of options to control the migration and is also able to migrate the existing permissions, folders and file modification dates.
A client needed a migration with modified dates preserved, Nava Certus is one of the few tools that can do that trick and after learning its pretty simple interface I was very pleased with the way it worked. Migration is easy to pause, resume and redo if there are problems. After a couple sweeps we had moved a very large amount of data.

Evan Arsenault
Nava Certus is capable of transferring files from source to destination , and it offers an array of administrative features to ease the process. Nava Certus isn't geared exclusively towards companies planning a move to Google Drive — it also works with Amazon S3, Dropbox, and other file servers.

Scott Matteson,

TechRepublic
The install and setup took only a few minutes to start migrating docs from one Google Apps domain to another. The migration then ran completely without any intervention. For previous migrations, this was a very slow and manual process. With Nava Certus docs migration is now a few minutes to setup and then let it run.

てど
You can obtain Nava Certus from our growing list of resellers.